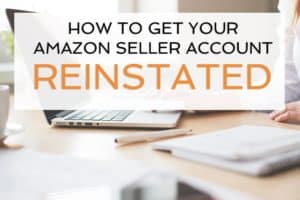 There are literally dozens of reasons why your amazon account might have been suspended. And no matter what that reason is (even if it's final) – we specialize in Amazon seller account reinstatement, appeal letters and permanently held funds release service.
No matter how hard is your situation – we have a 98% success rate. So we're certain we will be able to help you no matter what the situation is. We value each and every client of ours and provide you with a free consultation via skype or email.
Afterwards, when problem is identified – we carry out a plan of action and write a suitable appeal letter or provide any kind of other support you may need. All of our services comes with a risk-free, 100% money back guarantee in case we fail to provide what we promised.
Contact us now and let's get your problems solved.